Our contemporary range of kitchens all have a modern sleek look and appearance.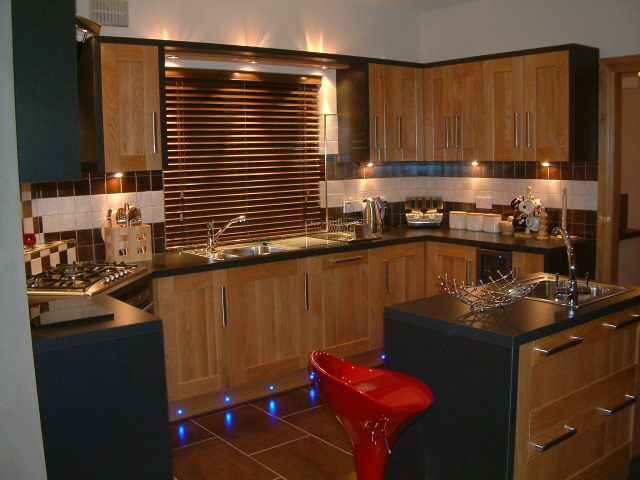 The unusual feature of the counter top surrounding the units gives this Kitchen a unique appearance.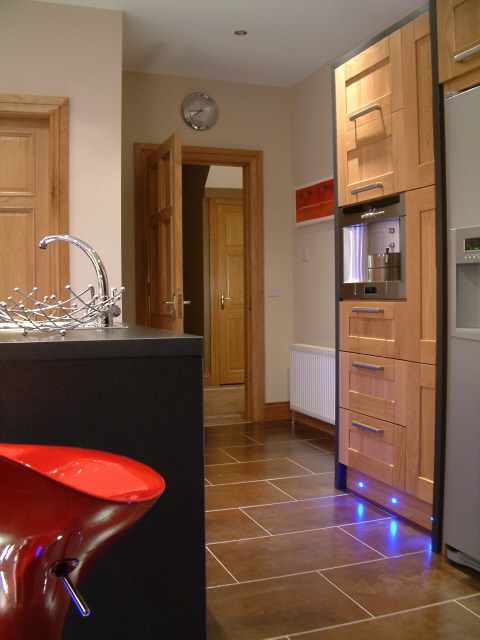 The use of Tall units incorporates the Appliances used in this Kitchen.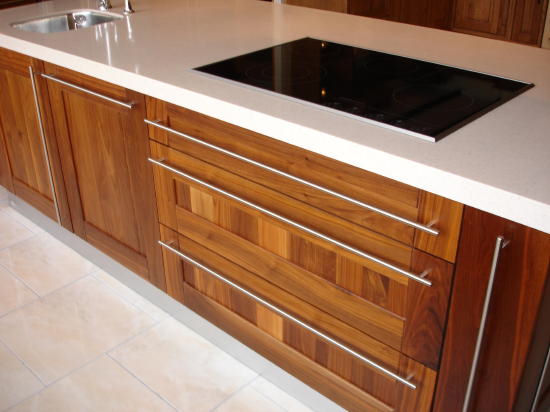 Walnut Shaker & Walnut Profiled
One of the newest addition to our Showroom. The opulent shade of Walnut will suit any modern home, that works in perfect harmony with a wide range of Stainless Steel accessories. Available in Shaker or Profiled style.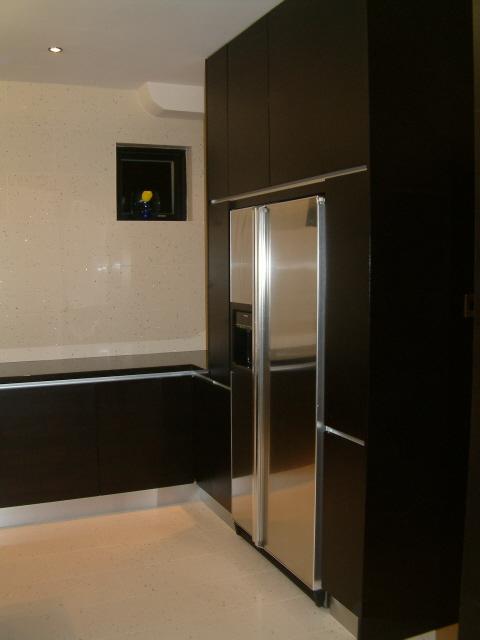 Textured Wenge with Concealed Handles.
A dark tropical door with stainless steel kicker boards. This kitchen has floor to ceiling height cupboards.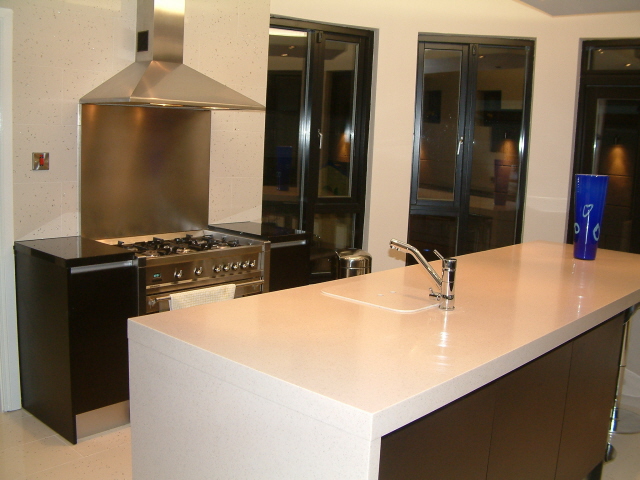 Textured Wenge with Concealed Handles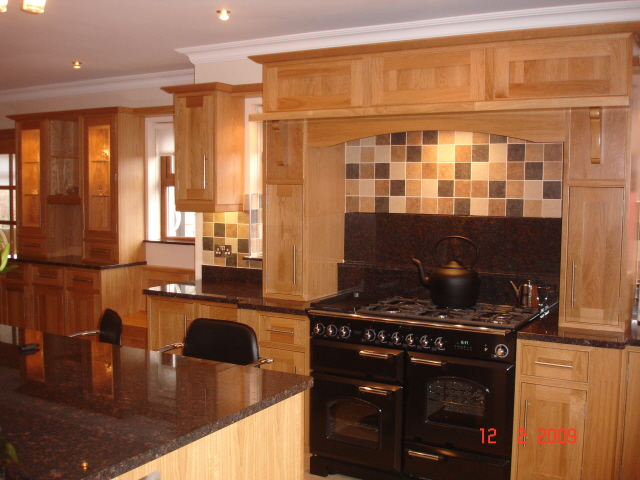 Shaker style including a dresser, window bench, mantle, cooker ledge and Granite upstand behind the cooker.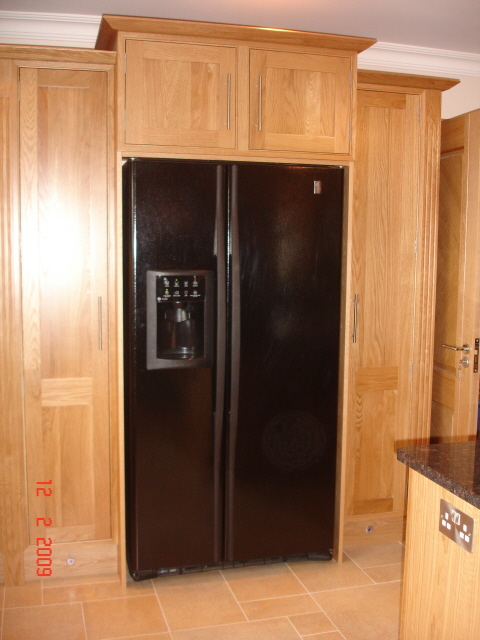 Featuring an American Style Fridge Freezer and two tall Larders.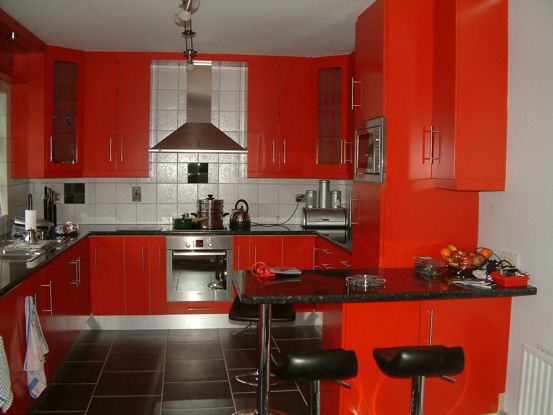 Profiled Painted/Matt Painted
For the more modern home, this sleek look gives a very clean look in either a Matt or Gloss Painted.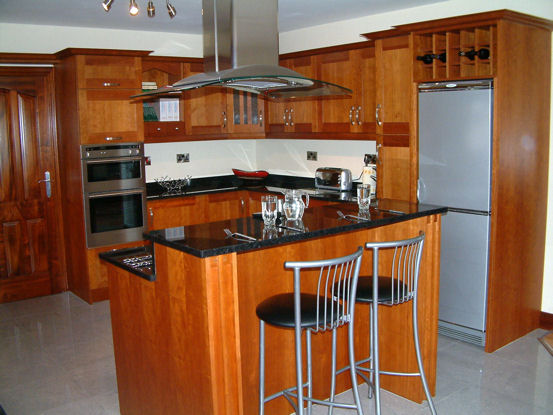 Shaker Cherry
Warm tones of the rich Cherry will create a warm welcoming atmosphere in your home.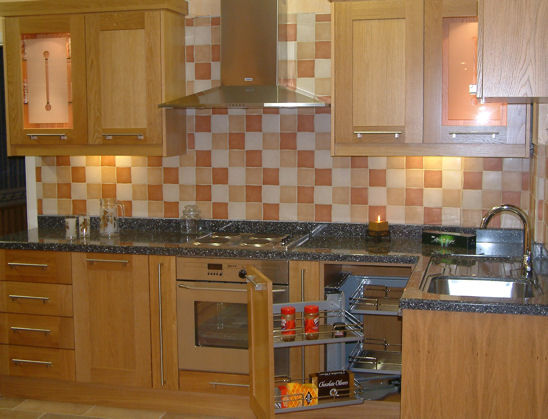 Shaker Oak
An updated version of the much loved functional wood Oak. With its natural beauty and clean lines it proves a popular choice in many homes.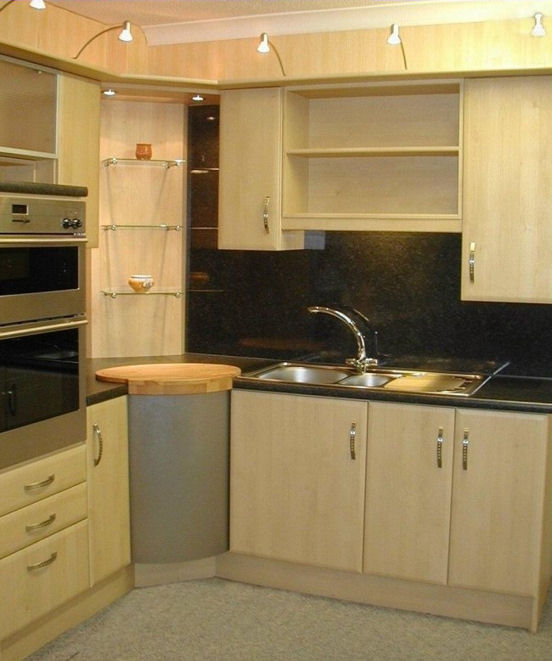 PVC Birch
A Profiled door in PVC shows off its functional design.